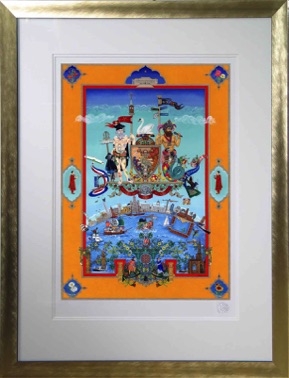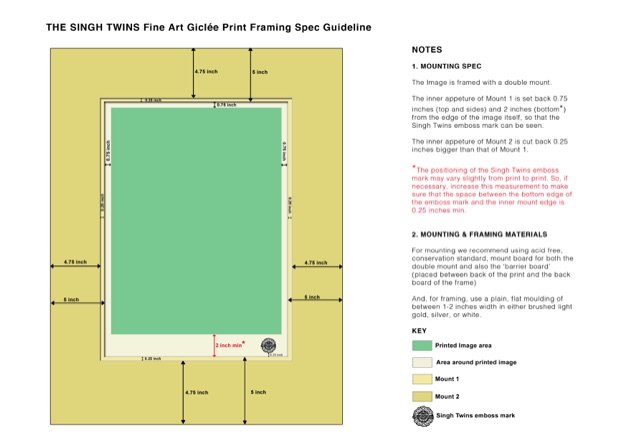 NOTES
1. MOUNTING SPEC
The Image is framed with a double mount.
The inner aperture of Mount 1 is set back 0.75 inches (top and sides) and 2 inches (bottom*) from the edge of the image itself, so that the Singh Twins emboss mark can be seen.
The inner aperture of Mount 2 is cut back 0.25 inches bigger than that of Mount 1.
*The positioning of the Singh Twins emboss mark may vary slightly from print to print. So, if necessary, increase this measurement to make sure that the space between the bottom edge of the emboss mark and the inner mount edge is 0.25 inches min.
2. MOUNTING & FRAMING MATERIALS
For mounting we recommend using acid free, conservation standard, mount board for both the double mount and also the 'barrier board' (placed between back of the print and the back board of the frame)
And, for framing, use a plain, flat moulding of between 1-2 inches width in either brushed light gold, silver, or white.
KEY
Printed image area
Paper area around printed image
Mount 1
Mount 2
'The Singh Twins' emboss mark