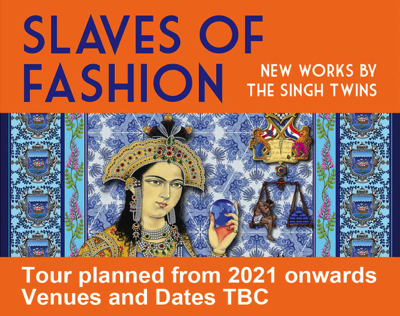 This latest exhibition by The Singh Twins explores the history of trade in Indian textiles as a global story of Empire, colonialism, slavery and luxury consumerism, which has contemporary relevance in the world today.
Following the huge success of its run at Liverpool's Walker Art Gallery and Wolverhampton Art Gallery in 2018, plans are now underway to tour the exhibition to further venues - both in the UK and abroad.
Details of touring venues and dates will be published on this page as and when they are confirmed. Or, subscribe to be kept informed.
In the meantime, click on the videos below to see visitor feedback to the exhibition so far.
Slaves of Fashion at The Walker Art gallery
Slaves of Fashion at Wolverhampton Art gallery